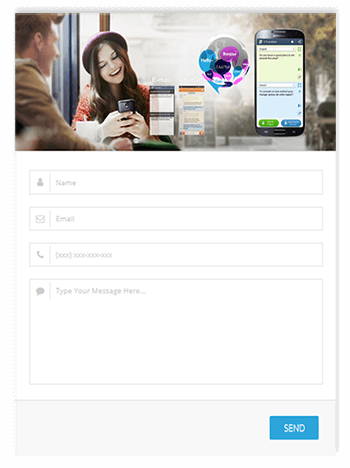 Best Drag & Drop WordPress Form Builder
Form plugin that allows you to create web form quickly and easily using drag and drop form builder, you won't have to code anything and your form will work right out of the box
Hurry up! Get Contact Form Pro with just $24
This Special Offer available for few days and will goes up to normal price!
Here are the features that makes Contact Form Pro the most powerful and user-friendly WordPress form builder in the market
Super Easy to use for Beginners & Create unlimited number of form
AJAX-powered form interface. Send forms without re-loading the page
Auto-responder ( Fully customizable message and supports html format )
Sticky Form ( you can put the sticky form in Top Right, Top Left, Right, Left, Bottom Right, Bottom Left )
Custom colors : a color picker is available for every elements in your contact form. +350 icons for each fields and +700 Fonts from Google Fonts
Create forms that will match your website identity instantly. No coding, the plugin takes care of everything
You can set your own validation message that will be displayed when the form is successfully submitted
Support SMTP email Authentication ( You may able to use 3rd Party Email Address like Gmail, Yahoo Mail, Hotmail and etc )
Prevent spam with 4 CAPTCHA options: CAPTCHA image, reCAPTCHA v3, reCAPTCHA v2 or reCAPTCHA v1 with more than 5 reCAPTCHA skins
Easy one click, drag and drop contact form plugin interface to create your forms in seconds.
Not only does the form plugin take care of the functionality, it can very easily make your form look great too. For the more advanced user, you will not be disappointed with the flexibility of the styling features of this form plugin.
A color picker is available for every elements in your contact form, this will help you to create forms that will match your website identity instantly.
You can have total control of your form design and there are plenty layout options on our form builder page so you can take it as far as you like.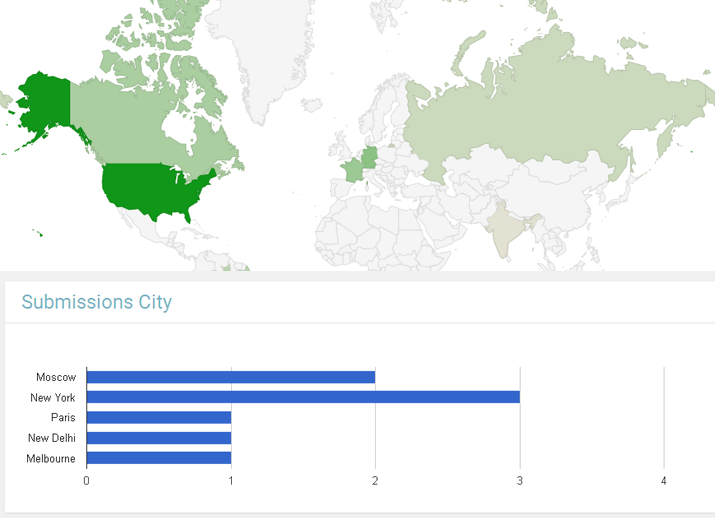 Advanced Analytics will help you to track your form activity and will provide the information in details such as visitors & submissions counter, sender OS, browser and also you can get information about sender location ( City, Country ) and presented in Geo Maps, etc.
Custom branding
You can use your own logo, background and forms pattern to make your forms match with your website
email notifications
The email address of your visitor will automatically appear in the From field of the admin notification message
Easy file uploads with progress bar
Your visitors can upload files on your server, singe or multiple upload. You can receive uploads as email attchments
100% fully responsive
Effortless mobile and tablet devices adaptation. Create a seamless user experience for your visitors
Strong spam protection
Prevent spam with New reCAPTCHA or reCAPTCHA v1. More than 5 reCAPTCHA skins available
Professional Online Support
We're the employees you would hire if you could. Responsive, helpful, and dedicated in ways automation simply can't be. We're your team!
Form Pro allows you to quickly and easily integrate with a variety of third party services and provides for even deeper integration with WordPress through our collection of optional Add-Ons.